<!- mfunc feat_school ->
Featured Programs:
Sponsored School(s)
<!- /mfunc feat_school ->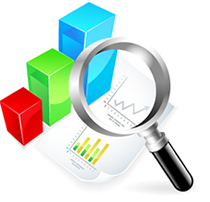 A career in the field of public health is a popular option for individuals that are looking to find a rewarding and lucrative job that also allows them to help members of the community. People with a Master of Public Health degree are able to find work in a wide variety of different areas including local municipalities, state and federal positions, nonprofit organizations, and even multinational corporations. One of the things that makes this type of degree so unique is the fact that it complements a wide variety of other disciplines ranging from psychology to sociology, economics to education, and even law and political science.
There are five core competencies that students and individuals interested in pursuing an education in this field will need to concentrate on. These competencies are:
Biostatistics
Epidemiology
Environmental Health Science
Health Policy and Management
Social and Behavioral Sciences
While these five competencies are specific to public health degrees and have been widely accepted by the vast majority of colleges and universities offering this type of education since the 70s, there are also additional interdisciplinary competencies they can greatly benefit an individual looking to pursue a lifelong career as a public health professional. These cross competencies include:
Communication and Informatics
Diversity and Culture
Leadership
Professionalism
Program Planning
Systems Thinking
Even a basic understanding of what these cross competencies consist of will make it very clear to anyone interested in education and public health why they are so valuable. Additionally, an individual may find that there are additional studies or disciplines that can benefit them depending on whether or not they are interested in a particular area of public health.
Because the career field for individuals who have a Master's degree in public health is so wide and varied, there is almost limitless combination of disciplines that can be put together to provide an individual with a unique education that they can use to better the lives of members of their community. For example, an individual that is hoping to find employment with a federal agency may very well find that a solid understanding of statistics is incredibly beneficial since they will likely be dealing with large amounts of data that need to be sorted in order for policies to be constructed and implemented successfully.
Professionals who work in the field of public health are also likely find themselves working in a wide variety of different settings. They may interact quite closely with some of the most vulnerable members of society or they may find that their career leads them to areas such as water, food, and air safety. There are also individuals who focus on the safety of professional environments like schools or workplaces and there are those professionals who are tasked with coming up with scientific ways to respond to some of the most common public health problems in crisis is that face modern society.
One of the key things that public health professionals do is encourage and educate the public on how to make healthier choices so they can live a longer life and enjoy a higher quality of life. While mental health may not one of the more common areas where public health professionals will find themselves working, a good working understanding of psychology and sociology can prove to be incredibly beneficial, especially if a person is going be working one-on-one with members of the community.
From coming up with new and innovative ways to reduce things like infant mortality or improving a community's access to healthcare, clean water, and even education, public health professionals are an integral part of the towns and cities all across the country. Individuals with a good education in this particular field are in high demand and it is one of the few careers that can be as lucrative as it is rewarding and fulfilling. Anyone who has ever wanted to pursue a path that allows them to actually better the lives of other people without having to sacrifice a comfortable income may just find that earning a Master of Public Health degree is one of the best ways to reach all of their goals and they will even have the opportunity to continue their education as new methods and techniques are introduced.