<!- mfunc feat_school ->
Featured Programs:
Sponsored School(s)
<!- /mfunc feat_school ->
Getting MPH Programs in Nutrition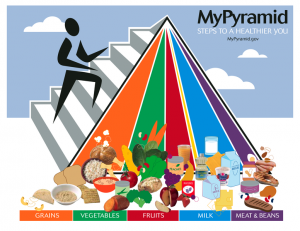 As the technologies available in medicine become increasingly more sophisticated, so do the requirements for the people hired to work with those technologies. For people interested in getting jobs within the public health care industry, that means that education is also becoming more important to those hiring to fill these positions.
Returning to college to earn a graduate degree that will increase qualifications for these sought after positions can be a great step towards preparing for a future healthcare career. Below are some examples of colleges and universities offering a Master of Public Health degree, which is a popular choice for such a position. Other information listed seeks to bring more information that will make it possible to become more familiar with the field and what these positions entail.
MPH Degree Programs in Nutrition
University of Minnesota – MPH in Nutrition – This specialized degree option within the MPH provides additional training for those interested in careers with public health, but oriented towards health promotion, disease prevention, and nutrition interventions. For those interested in the global health system, the University of Minnesota provides opportunities for a experience with the Peace Corps as part of their degree requirements.

University of Massachusetts UMass Online – MPH in Nutrition – The goal of this program is to combine the public health perspective with nutrition science in order to come up with the most effective programs possible. This online degree option provides flexibility for students to complete coursework at their own pace. On a part-time basis, this degree should be completed within three years.

University of Liverpool – (Featured & Highly Recommended!) – MPH in Public Health – Want to study at a UK Non-Profit university without leaving your house? The University of Liverpool offers a fully accredited Online Masters in Public Health. Specialization tracks include Epidemiology, International Public Health, Management of Health Systems & Management. This program is ideal for those interested in pursuing a career in public health nutrition. Best for developed and developing country students.
YouTube Special Feature
Whether you are a doctor, a dietician, pharmacist or lab technician, our programs are designed to help you expand your professional skill set and immediately apply what you're learning in your career. In this short video, students, alumni, faculty and staff share their perspectives on how an Online MPH from UMass Amherst School of Public Health and Health Sciences can help you reinvigorate your career.
Public Health Nutritionist Job Description
Curriculum and Courses for a MPH in Nutrition
The curriculum for this degree combination includes the core courses that make up the MPH degree, as well as the specialization courses that make up the Nutrition concentration. The courses that make up the core will be fairly consistent between different colleges and universities.
The Association of Schools of Public Health has outlined the five main areas of public health, which would be covered in the core courses of the MPH degree. These five main areas include:
Biostatistics

Environmental Health Services

Epidemiology

Health Policy Management

Social and Behavioral Sciences
The courses for the specialization of nutrition will be similar between schools, but not the same. An example can be taken from a school curriculum to demonstrate the kinds of courses that might be involved. The program at the University of Minnesota can be looked at. Some examples of courses in the Nutrition segment of the program include:
Nutrition and Chronic Diseases

Nutrition Assessment

Nutrition Epidemiology

Nutrition and Aging

Human Nutrition and Health

Pathophysiology and Human Disease
Sample of Core Competencies
The core competencies of a public health nutrition specialist would involve the competencies acquired from the five areas of public health, as listed above, in addition to the competencies that come from the nutrition specialization.
A list of the competencies of a public health nutrition specialist has been established, initially by the UK and others since then. This list was published on the Nutrition Society of Australia web page. These ten key abilities should exist:
Surveillance and assessment of the population's health and well being

Promote and protect the population's health and well being

Develop quality and risk management within an evaluative culture

Collaborative work for health and well being

Develop health programs and services and reduce inequalities

Policy and strategy development and implementation to improve health and well being

Work with and for communities to improve health and well being

Strategic leadership for health and well being

Research and development to improve health and well being

Ethically managing self, people, and resources to improve health and well being
Nutrition Scholarships, Fellowships & Training
Top Nutrition Journals
Free Online Courses in Nutrition
Additional Nutrition Links
Centers for Disease Control and Prevention – Nutrition