<!- mfunc feat_school ->
Featured Programs:
Sponsored School(s)
<!- /mfunc feat_school ->
Statistician, "Dream Job of the Next Decade," according to Google's Chief Economist.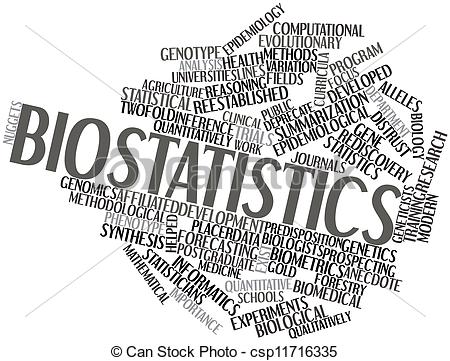 Biostatistics combines math, statistics and science to help to provide solutions to pressing public health problems, to prevent them from occurring in the future. Biostatisticians apply statistical principles to public health and medical research.
Some of the work that a biostatistician may do could be crunching statistical data on new and experimental treatments for a disease, or on links between certain styles of living and diseases. Any studies that are done on these types of problems always involve the work of biostatisticians, who calculate the supporting data.
Biostatistician Degree
To become a biostatistician, you must have at least a bachelor's degree in statistics, biostatistics, or possibly mathematics.
Note that most jobs in the field of public health will require you to have a master's degree. A master's degree in public health (MPH) with a focus on biostatistics will put you on a solid footing in this career field.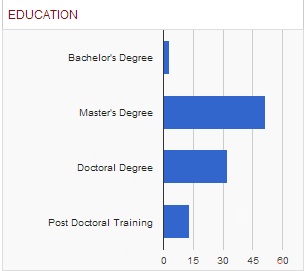 About 48% of employed biostatisticians have a master's degree.
Graphic source: Recruiter.com
YouTube Special Feature
"Dream Job of the Next Decade," according to Google's Chief Economist. From a Keynote Presentation by Hal Varian – Chief Economist, Google, to the 2008 Almaden Institute – Hal Varian makes the argument that with data in huge supply and statisticians in short supply, being a statistician has to be the 'really sexy job for the 2010s'.
Biostatistician Job Description
A career as a biostatistician is a solid choice if you want to work in a health field but you do not always want to work directly with patients or to treat them. Your career in biostatistics will allow you to be an important part of the health care and public health systems, and to have a strong impact on the health of many communities in the country and world. This career field also is attractive due to its variety, as you will have many different types of studies to work on.
Many biostatisticians work in public health organizations, government agencies, research companies, and sometimes medical device manufacturers and pharmaceutical companies.
Skills and Qualifications
Biostatistician Salary
Most biostatisticians will earn a good salary, particularly if you hold a master's degree in statistics or an MPH with a concentration in biostatistics. Indeed.com states that the median salary for biostatisticians is $90,000. The Bureau of Labor Statistics states that the median salary for statisticians is $72,000.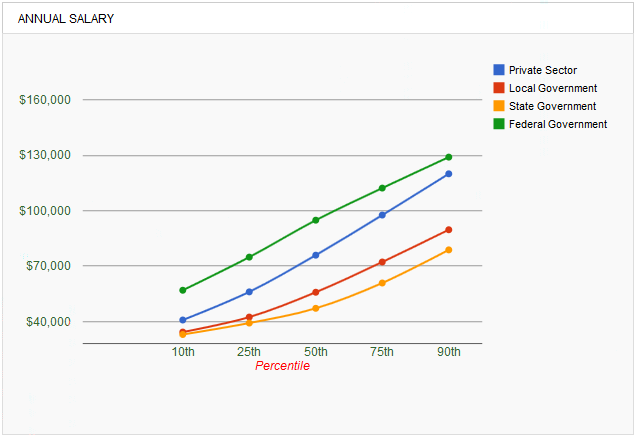 Graphic source: Recruiter.com
Biostatistician Employment Outlook
The Bureau of Labor Statistics states that job growth for statisticians will be about 14% by 2020, which is slightly faster than average when compared to other fields. However, we believe that growth in the biostatistics and health field will be faster because of greater demand for healthcare services. BLS also states that there are 25,000 statisticians employed in the US as of 2012, and there will be about 3500 new jobs in the field by 2020.
Biostatistician Related Associations
Additional Resources for Biostatistician's
Biostatistician YouTube Video Resources
This narrated slide presentation gives an overview of biostatistics: educational requirements, salaries, and typical projects. See why biostatistics is a relevant, high-impact and rewarding career!
Additional Videos