<!- mfunc feat_school ->
Featured Programs:
Sponsored School(s)
<!- /mfunc feat_school ->
Preparing for these jobs is a good way to increase chances of being able to get one of these available positions.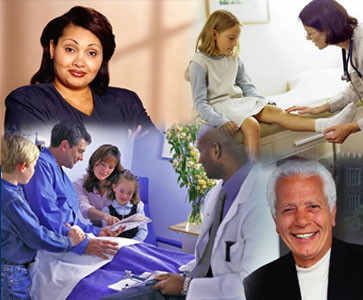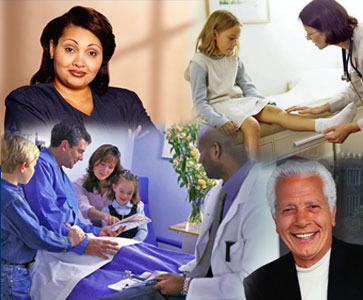 It is widely accepted that the health care industry is going through a lot of changes, and that prospects are good for it being a solid career choice for the future. The U.S. Bureau of Labor Statistics, who monitors and forecasts different careers and industries outlooks, provides proof that mirrors this thinking.
According to their Occupational Outlook Handbook, they anticipate a 22% growth in employment for medical and health services managers between 2010-2020. When the average management career is expected to see a 7% growth rate, the health care field makes a positive impact. This supports the idea that health care is likely to have better chances of employment.
Preparing for these jobs is a good way to increase chances of being able to get one of these available positions. Returning to college to further educational background is a great choice, and the Master of Public Health is a way to master this knowledge. Choosing to concentrate in community health is also an option if the goal of improving health care provided to disadvantaged members of the population is something of importance.
MPH Degree Programs in Community Health
There are many colleges and universities that offer graduate degrees in public health, and also with concentrations in community health. There are also a large number of schools now offering online options, where the complete course can be done without needing to attend lectures in a traditional classroom setting. Some examples of these programs are:
University of Illinois at Chicago – MPH in Community Health Sciences – Available as a fully online degree program, with a flexible schedule that fits well for those with current obligations. The program requires a field experience that consists of 320 hours in a public health setting. In addition, a capstone experience serves to provide each student the opportunity to demonstrate the skills and knowledge they have acquired through a final project.

University of Liverpool – (Featured & Highly Recommended!) – MPH in Public Health – Want to study at a UK Non-Profit university without leaving your house? The University of Liverpool offers a fully accredited Online Masters in Public Health. Specialization tracks include Epidemiology, International Public Health, Management of Health Systems & Management. Ideal for developed and developing country students.

Tulane University – MPH in Community Health Sciences – This program also requires a field experience, or practicum, that involves 300 hours in the practice setting. The degree focuses on preparing graduates for careers in community health care or research. The core courses provide a base of knowledge, and the extra credit hours focus on the community health related topics. The curriculum at this school enables individual students to tailor their courses to their particular interests.

University of Nebraska Medical Center – MPH in Community Oriented Primary Care – This concentration provides specific expertise in the area of community level care. It focuses on design and implementation of community health care programs in order to maintain quality health care for all individuals. This school provides some concentrations of the MPH as an online program, but this community-oriented primary care is not one of them. It is only available as an on-campus delivery option.

University of Illinois Springfield – Master of Public Health with a concentration in Environmental Health – This degree requires successful completion of 48 semester hours of coursework; 28 hours of general core courses, including a 4-hour internship, plus eight hours of EH concentration core courses.
YouTube Special Feature
UNTHSC School of Public Health – MPH Community Health -Master of Public Health student Sotear Tep talks about the Community Health degree in UNTHSC's School of Public Health.
Curriculum and Courses for a MPH in Community Health
The curriculum for this degree option is made up of two elements–the MPH core courses, and the combined elective courses that create the concentration in community health. The core courses will incorporate the five main areas of public health. These five areas were defined and updated by the Association of Schools of Public Health, the main association that oversees the educational components essential of an MPH degree. These five areas are:
Biostatistics

Environmental Health Services

Epidemiology

Health Policy Management

Social and Behavioral Sciences
When the specific courses that are designed to create expertise in community health, these courses will be more specific and tailored to this study in particular. The actual courses offered will vary between different colleges and universities. An example of courses is being considered from the program at the University of Minnesota School of Public Health. Their program includes courses such as:
Theory and Practice

Building Communities, Increasing Health: Preparing for Community Health Work

Advanced Community Practice: Assessment, Organizing and Advocacy

Social Inequalities in Health

Program Evaluation for Public Health Practice

Supervised Field Experience

Culminating Experience Project
The combination of these courses prepares graduates of a MPH degree for successful careers in leadership positions within various community health organizations
Sample of Core Competencies
The Association of Schools of Public Health is also in charge of defining the core competencies required of graduates of an MPH degree from an accredited college or university. All graduates will have a core knowledge of the five areas of public health as listed above, as well as the overall integrated interdisciplinary skills of a graduate degree. These will include:
Communication and Informatics

Diversity and Culture

Leadership

Professionalism

Program Planning

Public Health Biology

Systems Thinking
That preparation is what is considered to have the greatest foundation for the skills needed for an effective way of delivering improved health services at the community level.
Community Health Scholarships, Fellowships & Training
Top Community Health Journals
Free Online Courses in Community Health
Additional Community Health Links