<!- mfunc feat_school ->
Featured Programs:
Sponsored School(s)
<!- /mfunc feat_school ->
As technology continues to make the world seem smaller and people more connected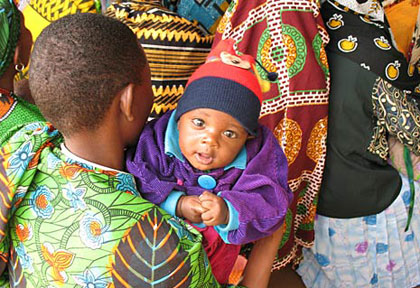 As technology continues to make the world seem smaller and people more connected, the concern for the disadvantaged in developing countries across the world appear closer and more able to be helped. Many interested people have begun to get involved in ways to bring about life-changing vaccinations and clean water to those underserved populations.
One of the best ways to prepare yourself to enter a career to help those people would be to get a graduate degree, called the Master of Public Health with a concentration in Maternal & Child Health. Not only will this professional allow the opportunity to deliver vaccinations and clean water to those locations, but also provides the chance to create programs and policies that lend greater importance on those individuals obtaining the health care that can most positively impact their lives and the health of their families.
MPH Degree Programs in Maternal & Child Health
These universities offer MPH degree programs and the maternal and child health specialiation. Some of them offer online delivery as an option, and some require on-campus classes only.
University of Minnesota – MPH in Maternal and Child Health – Provides knowledge and skills to apply to  improving the health of youth and families. This program is created with the intent of making health care more available to populations that are socially vulnerable. Program values incorporate a desire for social justice and for spreading better health to all people in all places. Includes on-campus or online curriculum, depending on needs of the student.
University of Liverpool – (Featured & Highly Recommended!) – MPH in Public Health – Want to study at a UK Non-Profit university without leaving your house? The University of Liverpool offers a fully accredited Online Masters in Public Health. Specialization tracks include Epidemiology, International Public Health, Management of Health Systems & Management. Ideal for developed and developing country students.
University of Colorado Denver – MPH in Maternal and Child Health – Includes study of all aspects of health for women and families. Curriculum incorporates prevention techniques as well as ways of evaluating these programs in a variety of environments. Prepares graduates to work in many jobs as managers of the public health care system.
University of Nebraska Medical Center – MPH in Maternal and Child Health – Examines the full life cycle of human, the health conditions that affect them, and the ways those health conditions impacts their life at that stage in the life cycle. All aspects of social justice, equity, and human rights are investigated and debated. This particular concentration is not available in an online format at this university, but other options are.
YouTube Special Feature
Mary Sando, MPH '13, works in maternal and child health in Tanzania and hopes that one day, being pregnant in a developing country is not a risk but a "celebration of good health outcomes for both the woman and her child."
Curriculum and Courses for a MPH in Maternal & Child Health
The Master of Public Health in Maternal & Child Health will provide course selection in two categories: core and specialization. For the core courses, these will cover the five main areas of public health, as determined by the Association of Schools of Public Health, the leading institution overseeing the educational system for public health professionals. These five areas are:
Biostatistics

Environmental Health Services

Epidemiology

Health Policy Management

Social and Behavioral Sciences
When dealing with the courses involved in the maternal & child health specialization, the courses will focus more specifically on that topic more than public health in general. The specific courses will vary from one university to another, but the general ideas will contribute to the same essential material being covered.
The graduate program at University of Colorado Denver can be used as an example of the kinds of courses that a student choosing to focus on maternal & child health would study. These courses include the following options:
Maternal and Child Health Policy

Maternal and Child Health Epidemiology

Methods in Research and Evaluation

Master-level Capstone Experience
Each university will offer their own options in terms of elective courses that can be chosen, but these are an example of the courses that would be necessary to this specialization.
Sample of Core Competencies
There are core competencies that are expected from graduates of any MPH program. The Association of Schools of Public Health also has determined the core competencies that all graduate should have after successfully completing a Master in Public Health degree. These are:
Communication and Informatics

Diversity and Culture

Leadership

Professionalism

Program Planning

Public Health Biology

Systems Thinking
These foundational abilities should have been internalized in a way that they can be exercised in a variety of situations and examples.
Maternal & Child Health Scholarships, Fellowships & Training
Top Maternal & Child Health Journals
Free Online Courses in Maternal & Child Health
Additional Maternal & Child Health Links