<!- mfunc feat_school ->
Featured Programs:
Sponsored School(s)
<!- /mfunc feat_school ->
Both disciplines are deeply concerned about social well being and human health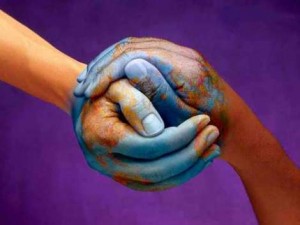 The combination of a Master's in Public Health (MPH) and a Master's in Social Work (MSW) is a natural fit. Both disciplines are deeply concerned about social well being and human health, whether it is at a micro, clinical practice level, or at a macro, policy level. The societal problems of drug abuse, mental and health policy, health care, and disease are all of particular concern and focus for both degree field.
Research-based strategies in both social work and public health can help to alleviate many health and society based problems.  For both fields, the job demand is strong. For social workers, the increase in jobs should be 25% by 2020; for many types of public health workers, the surge in demand could be 30% or more.
With your MPH degree, you will gain a strong background on the many factors that have an influence on public health, such as:
Socioeconomic conditions

Cultural beliefs and practices

Behavioral risk factors

Environmental issues
YouTube Special Feature
Sharp lady! Linda Landesman, DrPH, MSW. Dr. LInda Landesman retired as the Assistant Vice President at the New York City Health and Hospitals Corporation (HHC) and was former Chair of the APHA Executive Board.
Your MPH degree is ideal for professionals who want to help to manage health programs that deliver the best preventive health care, and other types of public health services to communities in need. Classes that you will need to take for your MPH will focus on:
Biostatistics

Environmental health

Epidemiology

Management sciences
Your MSW degree will tend to focus on class work that involves these groups:
Children and families

Community health and urban development

Mental health

School social work
MPH MSW Curriculum
Some of the most common classes that you will take for an MPH/MSW degree program include:
Social Welfare and Policy

Social Work Treatment with Families

Introduction to Biostatistics

Foundations of Environmental Health

Health Policy and Management

Community Health

Resource Development
MPH MSW Universities
Some of the leading on campus and online MPH/MSW programs include:
USC School of Social Work – (Featured and Highly Recommended!) –  The USC School of Social Work is the first among elite research universities to offer its highly regarded Master of Social Work degree online. Available nationally through our Virtual Academic Center, the MSW@USC curriculum mirrors the academic rigor of the campus-based program, but in a flexible, highly interactive web-based learning platform. It's the same degree – only more accessible if you can't be on campus.  Concentrations in Community Organization, Planning and Administration, Families and Children, Health, Mental Health and Social Work & Business will offer a well rounded academic career for those pursuing a path in Public Health.
University of Pennsylvania: This is a three year, campus-based program that is very highly rated by US News and World Report. This degree program has accepted students since 2004.
University of California – Berkeley: This is another highly rated, campus-based master's program, where you can take any combination of concentrations in the two programs.
University of Washington: This program will prepare you to function at the intersection of both the public health and social work fields in research, planning, practice, policy development and administration.
Boston University: Public health social work has been a focus of work and passion at this university for more than 25 years. It is one of the oldest MSW/MPH programs in the US.

MPH MSW Salaries and Careers
The Bureau of Labor Statistics states that social workers can earn up to $71,000 per year, which in most cases are people who have at least a master's degree in social work. Median wages for social workers are as follows, based upon type of organization:
Hospitals: $53,000

Home health care services: $48,000

Local government: $44,000

Nursing care facilities: $41,800
Keep in mind that those salaries are medians, and people who have a dual MPH/MSW will likely earn a good deal more.
Health care social workers should see an increase of demand of around 35% in the next 10 years, making the field very attractive.
For various types of public health worker, the job demand is going to be high for the next decade. BLS states that health educators and epidemiologists will see an increase of demand from 20-37% in the next 10 years.
Health educators, who often have an MPH and/or an MSW can earn as much as $81,000 per year. They earn the following median salaries (yours could be higher with a dual master's degree):
Hospitals: $58,000

Government: $48,900

Health care services: $41,000

Social assistance: $34,500
Some of the typical median salaries for professionals with an MPH include:
Biostatistician: $72,000

Clinical researcher: $80,000

Epidemiologist: $69,000

Health educator: $52,000

Healthcare social worker: $57,000