<!- mfunc feat_school ->
Featured Programs:
Sponsored School(s)
<!- /mfunc feat_school ->
A public health nutritionist is an expert in both food and nutrition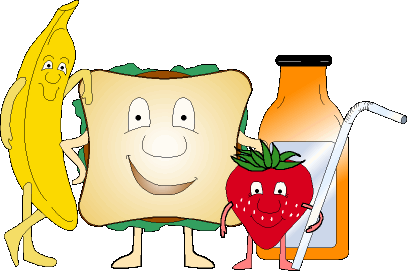 A public health nutritionist is an expert in both food and nutrition. These professionals advise people in at risk communities about how they can better lead a healthy way of life. Nutritionists play a crucial role in helping unhealthy communities to live longer, more productive lives – after all, eating healthy and exercising is proven to extend our lives by many years, and to make use healthier all through our lives.
SCHOOL ALERT!!
Looking for a Top Ranked Accredited Nutrition MPH without the GRE requirement?
See our Top 5+ Online MPH Degree Programs
Many public health nutritionists will give customized health information to individuals and specific groups. For instance, some dieticians and nutritionists could teach patients in poor communities about high blood pressure, and how to prepare more healthy foods with less sodium. Other public health nutritionists could work with at risk communities with health problems about how to plan a diet for their families that has less sugar and fat.
Public Health Nutritionist Degree
Most nutritionists earned their bachelor's degree in nutrition, and had to go through supervised training in an internship program. You will need to study nutrition, physiology, biology and chemistry to earn your degree.
SEE ALSO: Getting Your Online Nutrition MPH Degree
Most professionals have to do several hundred hours of training with supervision. Many nutritionists have master's degrees in nutrition, and some may have a master's degree in public health, or MPH. This will open more doors for you in public health organizations so you can find work as a nutritionist for an agency of the government or a nonprofit in public health.
A public health nutritionist will do some or all of the following tasks:
Explain important nutrition issues to people in at risk communities

Assess the health and diet needs of patients

Develop effective meal plans, accounting for cost and cultural preferences

Evaluate how the meals are affecting the clients and making changes if needed

Promote better nutrition in the community by talking to families about better diet and nutrition

Keep up to date on scientific research on nutrition
Public Health Nutritionist Skills and Qualifications
Analytical skills

Organizational skills

People skills

Speaking skills
Public Health Nutritionist Certifications
Most states mandate that you be licensed as a nutritionist. One way to become licensed in your state is to earn a Registered Dietitian or RD certification.
YouTube Special Feature
Expert Eyes – Walter Willett, Chair, Dept. of Nutrition, Harvard School of Public Health.
Dr. Willet's groundbreaking research explores the links between health and nutrition — from cardiovascular to cognitive function — in a way that confronts convention and gives way to new ideas on the role of food in overall wellness.
Public Health Nutritionist Salary
The median salary of dietitians is $53,000, with the top 10% earning $75,000 per year. If you work as a public health nutritionist for the government, you could find that you will earn higher on the pay scale. This is especially the case for professionals who hold a master's degree in the field.
Indeed.com states that the average salary in this field is $47,000 per year.
Public Health Nutritionist Employment Outlook
The employment of nutritionists is expected to go up by 20% by 2020, which is faster than average. We are seeing more of an interest in the promotion of health and wellness, especially as a part of preventative health care efforts.
This is a big reason why there is more focus on public health today – rather than waiting for people to get sick and treat them, government is trying to encourage people to live healthier so they do not fall ill in the first place. Nutritionists play a key role in the public health system, and should see strong career growth accordingly.
Associations
Additional Resources
Nutrition.gov: A government resource operated by the USDA that provides access to government information on food and nutrition for the public.

Food and Nutrition Information Center: A government website run by the USDA that provides food and nutrition information for professionals and the public.

Nutrition Resources for Health Professionals: A comprehensive list of nutrition information and resources assembled by the CDC.
YouTube Video Resources