<!– mfunc feat_school –>
<!– /mfunc feat_school –>
Many universities and related organizations offer internships to qualified MPH students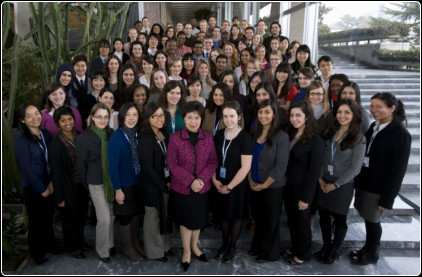 Earning your master's degree in public health (MPH) is a smart educational decision, but the best way to ensure that you will secure good employment when you graduate is to obtain practical public health experience when you are in college.
The good news is that many universities and related organizations offer internships to qualified MPH students. An internship in public health provides you with real world experience while you are earning your degree – you have the chance to apply in the real world what you are learning in the classroom.
Internships usually occur while you are in graduate school, and often in the summers when your classroom time is reduced. Some internships offer a small stipend to provide you with some degree of financial support while you are in graduate school. Other internships are unpaid, but provide you with extremely valuable experience. Oftentimes, the organization that provides you with the MPH internship eventually hires you full time after you get out of graduate school.
SEE ALSO: How to Guarantee Yourself a Job in Global Public Health
Your internship will give you the chance to integrate your classroom learning and practice in an active public health organization. Most interns are able to contribute to the resources of the community and organization, and to help offer solutions to public health problems. At the same time, you gain personal confidence and leadership experience in public health.
Public health internships are an integral part of many MPH programs, and are the major way that you will be able to strengthen your public health knowledge and skills before you graduate. Many programs require you to complete a 200-300 hour public health internship as a requirement to graduate.
YouTube Special Feature
Global Public Health Internships with Naturopathic Medicine for Global Health (NMGH).
YouTube Special Feature
HRSA.gov Public Health Internship Program (Health Resources & Services Administration)
Some of the many public health internships that are available to graduate students include these: