<!- mfunc feat_school ->
Featured Programs:
Sponsored School(s)
<!- /mfunc feat_school ->
Public health attorneys are advocates and advisors for people, communities, government agencies and more.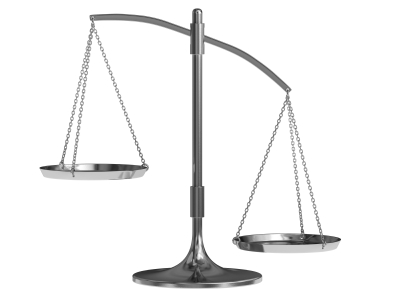 Public health attorneys are advocates and advisors for people, communities, government agencies and more. As advocates, they will represent a person or entity in various criminal or civil trials and present evidence. In the case of public health law, you may work more in the area of policy development and advocacy than actual court practice of law.
As advisors, public health attorneys will frequently counsel clients about legal rights and obligations, and suggest proper courses of action in business, government and legal matters.
As a public health lawyer, you will be mostly concerned about the laws and policies that are supposed to stop health problems and to promote good health throughout society. So, public health law is mostly to do with what we need to do as a society to created conditions where people can attain maximum health.
Public Health Attorney Degree
To become a practicing lawyer of any kind, you will need to have a bachelor's degree, followed by three years of law school, and then pass the bar exam for your state. Generally speaking, to become a lawyer, you will take classes in constitutional law, contracts, property law, civil procedure, and legal writing. You also will choose speciality classes, such as in public health.
If you are interesting more in policy development, which is much of what you do in public health, you may wish to obtain a master's degree in public health. There also are some joint JD/MPH programs available that are a great fit if you are interested in being a public health attorney.
Public Health Attorney Job Description
Public health lawyers frequently work in policy development and advocacy, but your work as an attorney also could encompass the following roles:
Advise/represent clients in a court of law, and possibly before government agencies

Communicate with clients

Conduct research on law and public health matters

Interpret laws in public health and other areas of law

Present facts verbally or in writing to court

File legal documents, such as appeals, lawsuits, briefs, deeds an contracts
Public Health Attorney Skills and Qualifications
Analytical skills

Interpersonal skills

Problem solving skills

Research skills

Speaking skills

Writing skills
Public Health Attorney Certifications
To become a practicing attorney, you need to be admitted to the bar by passing the bar exam in your state of residence. You also need to graduate from an ABA-accredited law school. If you want to practice in more than one state, you often will need to take multiple bar exams.
There currently are 45 states that require you to complete continuing education every 1-3 years.
Public Health Attorney Salary
The median salary for all attorneys in 2010 was $112,700, according to the Bureau of Labor Statistics. The average salary according to Indeed.com was $63,000.
BLS states that the top 10% of lawyers earn more than $166,000 per year.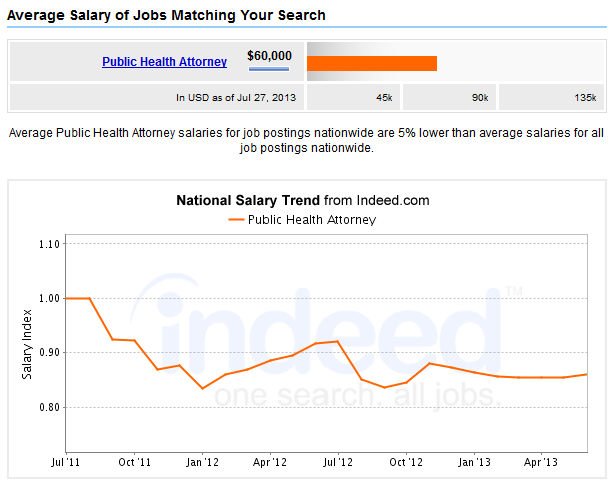 Public Health Attorney Employment Outlook
The overall employment picture for attorneys indicates that jobs will grow by 10% by 2020, which is about average. Growth for legal employment generally is being constrained due to businesses using accounting firms and paralegals to do some of the same work that lawyers do.
However, there should be solid demand in various types of government work for lawyers. This is particularly the case in the area of public health law. Some of the agencies that the federal government may need more lawyers in public health include:
CDC

Center for Medicare and Medicaid Services

FDA

Health Resources and Services Administration

Indian Health Service

Office for Civil Rights

Office of General Counsel
On the state level, many public health lawyers work in the state attorney general's office. Other states have many of these professionals working in the department of health.
On the local level, look for public health lawyer work in the city or county attorney's office, or possibly for a law firm that is on retainer with the local government.
Associations
Additional Resources
YouTube Special Feature
Michele Simon is a public health lawyer who has been working as a nutrition advocate since 1996. Listen to this video to understand how a lawyer in public health thinks.
Additional Video Resources