<!- mfunc feat_school ->
Featured Programs:
Sponsored School(s)
<!- /mfunc feat_school ->
The study of infectious diseases has been a large part of the field of public health over the last twenty years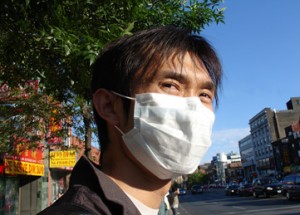 The study of infectious diseases has been a large part of the field of public health over the last twenty years or so, and has included many improvements in the health condition of many populations around the world. There are many diseases that can be eliminated with proper vaccination, but large portions of the world had no access to those vaccines until recently.
This widespread movement to make these vaccines more available has save a huge number of people, and has wiped out many diseases that used to kill people at very young ages.
The Master of Public Health degree provides interested people a training that improves their skills and makes them more applicable to careers in public health fields, including infectious diseases. These graduate degree programs are explained below and include some information on ways to make this future possible.
MPH Degree Programs in Infectious Disease
University of Southern California – (Featured & Highly Recommended!) – MPH in Biostatistics and Epidemiology – Joining the two areas of biostatistics and epidemiology will provide a broader level of knowledge involving these two, related studies. Use of statistical procedures will be shown and their ability to measure and identify health trends across populations and how infectious disease affects communities around the world.

University of Liverpool – (Featured & Highly Recommended!) – MPH in Public Health – Want to study at a UK Non-Profit university without leaving your house? The University of Liverpool offers a fully accredited Online Masters in Public Health. Specialization tracks include Epidemiology, International Public Health, Management of Health Systems & Management. Ideal for developed and developing country students & those interested in focusing on infectious disease. The Liverpool MPH offers a true multi-disciplinary focus and commitment to the World Health Organisation's Agenda 21 strategy.
University of California Berkeley – MPH in Infectious Diseases & Vaccinology – This two year program examines the biological actions that cause the spread of disease and infections. Caters to students with a biological science background, or a similar field. The curriculum involves 48 graduate units and includes core MPH courses and those for the IDV core.

North Dakota State University – MPH in Infectious Disease Management – This college's school of Distance and Continuing Education provides opportunities for this degree to be available with an online delivery format. The education requires complex teachings in the areas of pathogens and pathogenesis, as well as problems that arise from not controlling the spread of the infectious diseases.

Johns Hopkins University – MPH in Infectious Diseases – Teaches students the various areas in the study of infectious diseases that provide abilities to control and prevent the spread of these diseases. These skills prepare graduates for positions within state health departments or in pharmaceutical companies in research positions. The program is designed to instruct as to the many diseases and covers these on a global scale, not just with those familiar to the United States. This program provides online options.
YouTube Special Feature
Meet Nick Kelley, a rising star and emerging leader in the field of infectious disease research and policy. Kelley earned his MPH and PhD in environmental health sciences at the University of Minnesota School of Public Health. Now, he works for the U of M's Center for Infectious Disease Research and Policy. In May 2012 Kelley was named a fellow in the Emerging Leaders in Biosecurity initiative at the Center for Biosecurity at the University of Pittsburgh Medical Center.
Curriculum and Courses for a MPH in Infectious Disease
For the concentration in infectious diseases, a student will need to complete the core courses of a graduate public health degree, and also the courses that make up the specialization on the study of infectious diseases.
The core of the courses are made up of the foundational study of the five main areas of public health. These have been established by the Association of Schools of Public Health. They are:
Biostatistics

Environmental Health Services

Epidemiology

Health Policy Management

Social and Behavioral Sciences
Many schools add coursework in ethics, as a supplement to the above topics. The rest of the program is made up of the courses that focus on infectious diseases. The MPH program at Johns Hopkins University can be used as an example of a curriculum in order to see the kinds of courses required for this graduate degree program. Courses will include each of these areas:
Epidemiology

Microbiology

Parasitology and Tropical Diseases

Prevention and Control of Infectious Diseases

Immunology
Within each of the studies there will be options that each student will be able make selections of the courses that fit their particular interests and aspirations, but the main topics will be fairly consistent between varying colleges and universities.
Sample of Core Competencies
The Association of Schools of Public Health also outlines the core competencies that graduates of the MPH degree should possess. For those graduating, the main skills they should be able demonstrate proficiency in are as follows:
Communication and Informatics

Diversity and Culture

Leadership

Professionalism

Program Planning

Public Health Biology

Systems Thinking
These abilities will be priorities that will be essential in the proper development of interventions, programs, and policies that aim to bring about meaningful change in the way that infectious diseases are monitored, assessed, controlled and prevented. By incorporating both command of the knowledge and the ability to convert it to beneficial public health policies, graduates will demonstrate their expertise.
Infectious Disease Scholarships, Fellowships & Training
People with AIDS Public Health in the Americas Scholarship – Eligible students must be master or doctoral level studies and have research background indicating an interest in HIV, AIDS, and underserved communities.

Guy & Alissa McDaniels Memorial Scholarship in Oncology and Infectious Disease – Provides funding for students with a background and potential for excellence in research aimed at either oncology or infectious diseases.

Polly Sparks Turner MPH, DrPH Endowed Scholarship in Community Health – This award is for continuing school of public health students with real interest and commitment to work in an African American community after graduation as a purpose for their career. Awarded with consideration given for both academic merit and for demonstration of financial need.

George Washington University APHA Scholarship – Provides a $7,500 scholarship to accepted and enrolled students at George Washington University School of Public Health's Master of Public Health Program. Students must be members of the American Public Health Association.

APTR Preventive Medicine and Public Health Fellowship –  Coordination with the Centers for Disease Control and Prevention (CDC) allows for fellows to gain experience in practice and policy of public health. Training will be given by experts in the field of preventive medicine and public health. Traditionally a one year term for this fellowship.

Public Health Prevention Service Fellowship – This three year long program is designed to give master's level public health professionals the opportunity to get hands on experience in program management and mentorship through the CDC. Additional exposure will include public health organizations at different levels of governmental agencies.

University of South Florida University Graduate Fellowship – Designed to bring to the college outstanding new master's students. The award covers five semesters and includes $4,000 per term.

University of South Florida U.S. Public Health Traineeships – Provides financial support and professional experience to incoming students and includes graduate assistant positions during part of the traineeship. Each department of the university has traineeships to award each year.

Infectious Diseases Fellowship Program – For graduate students interested in careers in infectious diseases. One year position provides opportunity to spend time learning and being trained various sectors of the way infectious disease apply to public health situations.

Scott & White Infectious Disease Fellowship Program – Collaboration between Scott & White Healthcare and Central Texas Veterans Health Care System provides many opportunities for graduates of infectious disease programs to gain experience in real working situations. Time is saved for academic clinical research as well as with face-to-face patient care.
Top Infectious Disease Journals
Free Online Courses in Infectious Disease
YouTube Special Feature
Larry Brilliant: TED Prize wish: Help stop the next pandemic. Accepting the 2006 TED Prize, Dr. Larry Brilliant talks about how smallpox was eradicated from the planet, and calls for a new global system that can identify and contain pandemics before they spread.
Additional Infectious Disease Links