<!- mfunc feat_school ->
Featured Programs:
Sponsored School(s)
<!- /mfunc feat_school ->
Public health is everywhere in our lives! Learn what these great associations are doing to make you aware.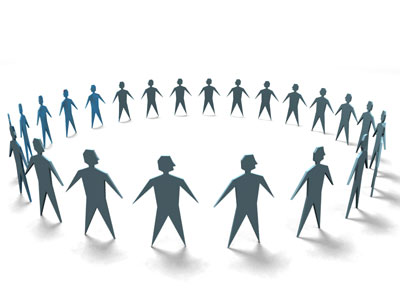 There are a number of different reasons that an individual who is either pursuing a career in the field of public health or who has already found employment in this field may want to consider joining a professional association. These associations, which are prevalent in a wide variety of different professions and fields, are important because they hold their members to a high standard of conduct and often encourage ongoing education, which can help a public health professional stay on top of changing trends and issues that will affect the individuals that they work with.
Of course, with public health being such a wide and varied career path, the professional association that an individual may be interested in joining might not be obviously linked to public health at all. For example, an individual who has a Master of Public Health degree but who also has a specialty in a different area, such as law, may find that joining a professional association in the law field offers greater benefits to them than if they were to join a public health Association. Likewise, some individuals have found that joining a number of different associations provide them with the best resources and opportunities.
Ultimately, the choice of which of the following 19 professional public health related associations to join will be up to the individual and the particular field in which they happen to work for are interested in finding employment in. There is no right or wrong Association to join, but it is worth checking out a few in order to determine whether or not they meet the needs of the individual.
YouTube Special Feature
This video was created for the THIS IS PUBLIC HEALTH campaign for the Association of Schools of Public Health (ASPH). The campaign consists of 40,000 stickers, 17 schools and a simple microsite that combines a Flickr group with Google Maps. Check it out:
With a wide variety of different associations to choose from, there is an organization for everyone in the field of public health. This is by no means a comprehensive list, and there are a number of national, multinational, and even local organizations in which membership may prove beneficial. For example, an individual who is interested in working in developing parts of the world will likely find that networking with in a multinational association is a great way for them to stay on top of the challenges that they are likely to face and make long-lasting professional relationships that can benefit them both immediately and in the future. On the other hand, individuals that work with small communities close to home may find that a local organization or association is an excellent way for them to develop relationships with different professionals in their area so that they will be better able to provide the services to at risk members of the community.
Whether a person is interested in an organization that focuses on nutrition, epidemiology, statistics, or any of the many different specialties that are applicable to public health, staying in contact with other professionals is an excellent way of not only ensuring that the individual is able to provide the best services possible to the people that he works with, it also makes it easier for a professional to seek out new challenges should they ever decide that they are interested in pursuing a different fields within this rewarding and lucrative career path.