<!- mfunc feat_school ->
Featured Programs:
Sponsored School(s)
<!- /mfunc feat_school ->
More goes into the quality of your MPH program than just college rank.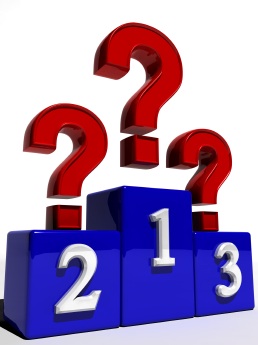 If you are planning to earn your Master of Public Health (MPH), it probably will not take long in your  college search before you come across college rankings. You will find all sorts of college ranking lists out there – US News and World Report is one of the most well known.
But how much are college rankings of master's programs, and specifically of MPH programs, worth? While some aspiring graduate students may find the rankings helpful because it can narrow the choices, you should remember that the statistics measured do not always provide all of the information that you need to make an informed choice. Some data suggests that there is little correlation between your college's rank and your post-graduation salary.
Different Statistical Approach = Different Survey Results
Different approaches in how a university is measured can lead to very different results. For example, the Washington Monthly College Guide is a good example. Its aim is to provide a different perspective than US News and World Report and similar guides. Rather than focusing on what  the university can do for you, it focuses on how the college is benefiting the country.
The result of this different approach is very different rankings than regular guides. For instance, US News ranks Princeton as the top graduate school, but the Washington Monthly ranks it at #78. So, you can get a very different idea about the quality of your school depending upon which rankings you read.
How to Judge Your School?
So if you should not look at your college ranking, how can you choose your MPH program? We recommend that you strongly consider the following three factors:
#1 MPH Program Quality
The ranking of your university overall pales in importance when compared to the ranking of the MPH program. You should judge your potential school on the ability of its public health program to provide you with the education that you need to become a public health leader. Also, strongly  consider the reputation for quality of that particular MPH program. For example, Johns Hopkins University has a very highly regarded online MPH program. Its program has been very highly praised throughout the public health world for 20 years.
#2 Accreditation
Much more significant than the ranking of your college is if the MPH program you are considering is accredited by a top accreditation body of public health. The Johns Hopkins Bloomberg School of Public Health is fully accredited by the top accrediting body for public health – the Council on Education for Public Health, or CEPH. This is an independent body that is fully recognized by the US Department of Education that looks closely at a public health program and judges the quality of its mission, goals, planning, governance, resources, educational programs, service, research, faculty and student quality.
But is CEPH Accreditation really the end all be all? While a CEPH accredited program is highly regarded, it won't entirely prevent you from obtaining the position you want.
#3 Concentrations and Customization
The potential of your public health career largely depends upon the specifics of your MPH education. You want to be sure that your chosen school has the concentrations and ability to customize in your areas of interest. You should look for concentrations that include:
Epidemiology

Biostatistics

Child and Adolescent Health

Food, Nutrition and Health

Health Systems and Policy

Infectious Diseases

Behavioral Health

Customized Program
If you focus your evaluation of your graduate university on the factors above, you will be ensured that your chosen MPH program is of high quality, and fully meets your career needs.